Guys! … I'm a very very extremely lucky duck! I can still hardly believe it myself… I won a 14-day Euro-trip with Topdeck Travel from Van Vitamin Daily… What?… What?! WHAT?!
On March 13th I sent out this tweet, thinking "it's worth a shot."
I want to check Austria off my bucket list with @TopdeckTravel and @VanVitaminDaily #EuroBucketList – See more at: http://t.co/qa4OEFg8iW

— Sacha Gudmundsson (@sachagud) March 14, 2015
It certainly was worth a shot!!
Adrienne Matei, Van Vitamin Daily's editor emailed me sharing the good news to which I responded… "My heart just dropped! IS THIS REAL LIFE?!?!" I was in a little bit of a daze.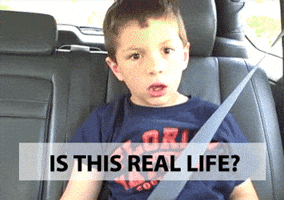 Turns out, this is real life! WHAT?! I'm going to Europe!!

I'll be on one of Topdeck's European Wonder tour! Here are 12 reasons why I'm so excited!
1. London
2. Paris
3. Swiss Alps
4. Pisa
5. Florence
6. Rome
7. Vatican City
8. Venice
9. Austrian Alps
10. Rhine Valley
11. Amsterdam
12. Brugge
I've never been to Europe (minus Iceland). In my third year of undergrad I was set to go on exchange in the Netherlands for a semester but decided to pursue other opportunities. Plus when I sat down with my finances, I just couldn't face the debt it would put me in. I don't regret the decision not to go, I made the most of my time at Queen's and was able to pay my loans quickly which let me move to Quebec City and then travel to Iceland. But boy did/do I want to travel Europe. I'm so incredibly excited and lucky and amazed! Ah!!
The trip starts and finishes in London which means I'll hopefully be able to reconnect with some of my lovely ladies living in the UK. The tour will then take me to France, Switzerland, Italy, Vatican City, Austria, Germany, Netherlands and Belgium.
The trip is pretty packed but it seems like we'll have time to do some exploring of our own.
Any tips you have to share? Packing? Places to check out? Shoe recommendations? Have you been on a bus tour before?
As I've said, I've never been to Europe before, so any suggestions you have I'm keen to hear!